Digital marketing is everywhere and no business, small or large, can do without it.
Want to know why small businesses need digital marketing?
Because it's the smart way of reaching a massive audience without spending a fortune. Digital marketing is cost-effective, has a global reach, and delivers quick results.
Probably that's why brands across the world are spending so much on digital marketing tactics.
The global digital marketing market size was estimated to be $350 trillion in 2020 and is expected to reach $786 billion by 2026.
Needless to say, digital marketing is the marketing of the future and is here to stay. That's why small businesses need digital marketing to reach their target audience and grow.
If that wasn't enough to convince you why small businesses need digital marketing, here are nine more reasons.
9 ways in which small businesses can benefit from digital marketing
1. Save tons of money
The first and foremost reason why small businesses need digital marketing is that it is much more cost-effective than traditional marketing.
No need to spend money on advertisements and offline promotions, when you can practically market your products for free using social media.
Digital marketing tactics like social media marketing, content marketing, and E-mail marketing are extremely cost-effective. And they can help you achieve multiple goals, whether you want to generate leads or simply build brand awareness.
Social media marketing works as a lead generation tool for your small business. You can use the right marketing strategies to generate leads through social media platforms.
2. Reach people where they're most active
Another important reason why small businesses need digital marketing is to reach their target audience on platforms where they're most active. You can use social media, podcasts, online blogs, or any other channel where your audience spends their time.
The best part is that you will catch their attention when they're actively engaged in an activity they like, browsing their Instagram feed, for example.
3. Get quick results
Digital marketing has helped marketers create extremely short sales funnels, thanks to audience targeting and impulse buying.
You can show the right people an ad on their favorite social media platform and get them to make a purchase within minutes. Similarly, you can create a viral video, or promotional webinar and reach millions of thousands of people at once.
Building brand awareness or reaching the masses is a matter of days (if not hours) and not years.
4. Track and measure your marketing performance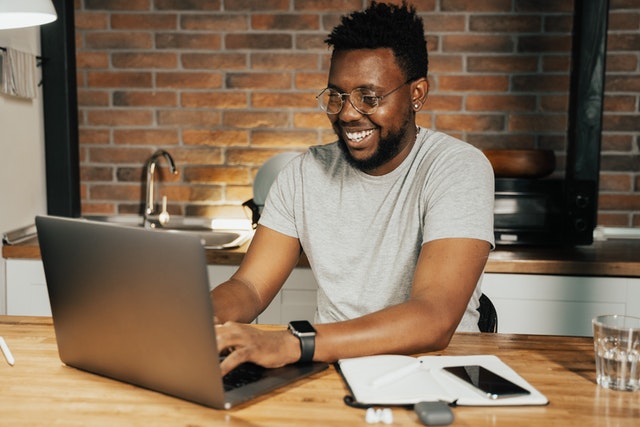 If you hang a poster on your local town square, there is no way of knowing how many people came to your store after seeing that. If you place an online ad, however, you can track exactly how many people saw it, clicked on it, and made a purchase.
Similarly, with email marketing, you can measure the open rates, response ratesand leads simply with the help of online marketing tools.
That's another reason why small businesses need digital marketing—to be able to measure the performance of their digital marketing campaigns.
5. Reach a global audience
One of the crucial reasons why small businesses need digital marketing is to reach a global audience quickly and efficiently.
You don't need to run multiple local campaigns. Instead, a single digital campaign can help you reach your target audience across countries.
6. Use a mix of multiple techniques
With digital marketing, small businesses need not run separate campaigns for achieving different goals. You can simply use a mix of digital marketing techniques in one integrated campaign that achieves multiple goals.
For example, you can create a dirty funnel that starts with generic techniques like social media marketing and end with high-converting SEO landing pages. You would use content marketing at different stages and maybe even leverage influencers or show ads.
The reason why small businesses need digital marketing is that they can improve the productivity of their team and the efficiency of their campaigns by going digital.
7. Create hyper-targeted campaigns
Online analytics and data tracking have made it possible to create hyper-targeted, personalized marketing campaigns like never before. You can choose exactly who sees your ads or what action or trigger decides when they see your ads.
This applies not only to digital advertising but to other digital marketing tactics as well.
You can use social media analytics and listening tools to understand your audience, what types of content they like, and when they're most active. You can understand how your site visitors behave, which pages they interact with, and where they leave your site.
With such deep insights, you can easily create result-oriented campaigns tailored to a specific audience or audience segment.
8. Build stronger customer relationships
One of the key reasons why small businesses need digital marketing is to connect with their customers better.
While it's important for all businesses to have strong customer relationships, it's especially important for small businesses. You need to stay in touch with your customers and understand their needs, preferences, and challenges.
Digital marketing methods like social media marketing and email marketing allow you to do that. You can send them regular emails to recommend products, give updates, or simply seek feedback.
Social media takes this one step further as you can directly interact with your audience, answer questions, solve problems, and more.
Never in the history of marketing has it been feasible for brands to stay in direct contact with their customers like it is now. Use that to build strong customer relationships.
9. Keep up with the latest trends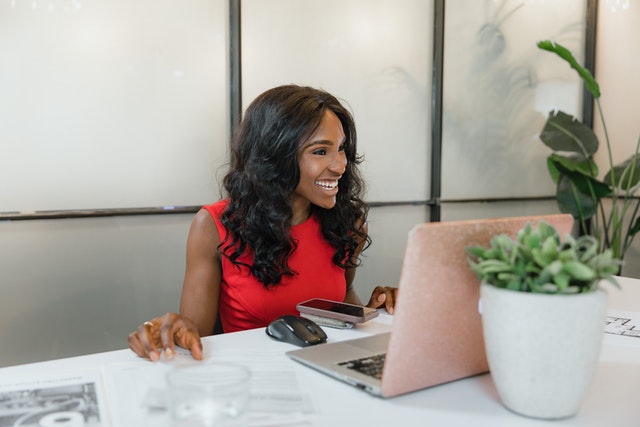 Last but not least, the reason why small businesses need digital marketing is to keep up with the latest trends. If you're not active online, you might as well be living in a silo, not knowing what's happening in the world.
However, if you're active on online platforms, you'd know which way the wind is blowing and exactly how to capture your audience's attention. In such a dynamic world, digital marketing is the only way to keep up with the changing needs of your customers.
final thoughts
In today's age, the question is not why small businesses need digital marketing, but how they should use it to their advantage.
Hopefully, the nine reasons mentioned above should be enough to convince you of why small businesses need digital marketing. Now, it's up to you to use digital marketing to achieve your business goals, if you're not already doing that. Good luck!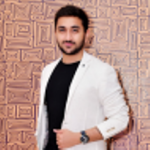 Gaurav Sharma is the founder and CEO of Attrocka results-driven digital marketing company, and a Google Analytics and Google Ads certified professional.
He has scaled an agency from 5-figure to 7-figure income in just two years. He has increased leads by 10X, conversion rate by 2.8X, and traffic to 300K per month using content marketing, SEO, influencer marketing, landing page optimization, sales funnel, and LinkedIn.
He contributes to reputable publications like HubSpot, Adweek, Business 2 Community, HuffPost, TechCrunch, and many more. He leverages his experience to help SaaS businesses, influencers, local businesses, and ecommerce brands grow their traffic, leads, sales, and authority.